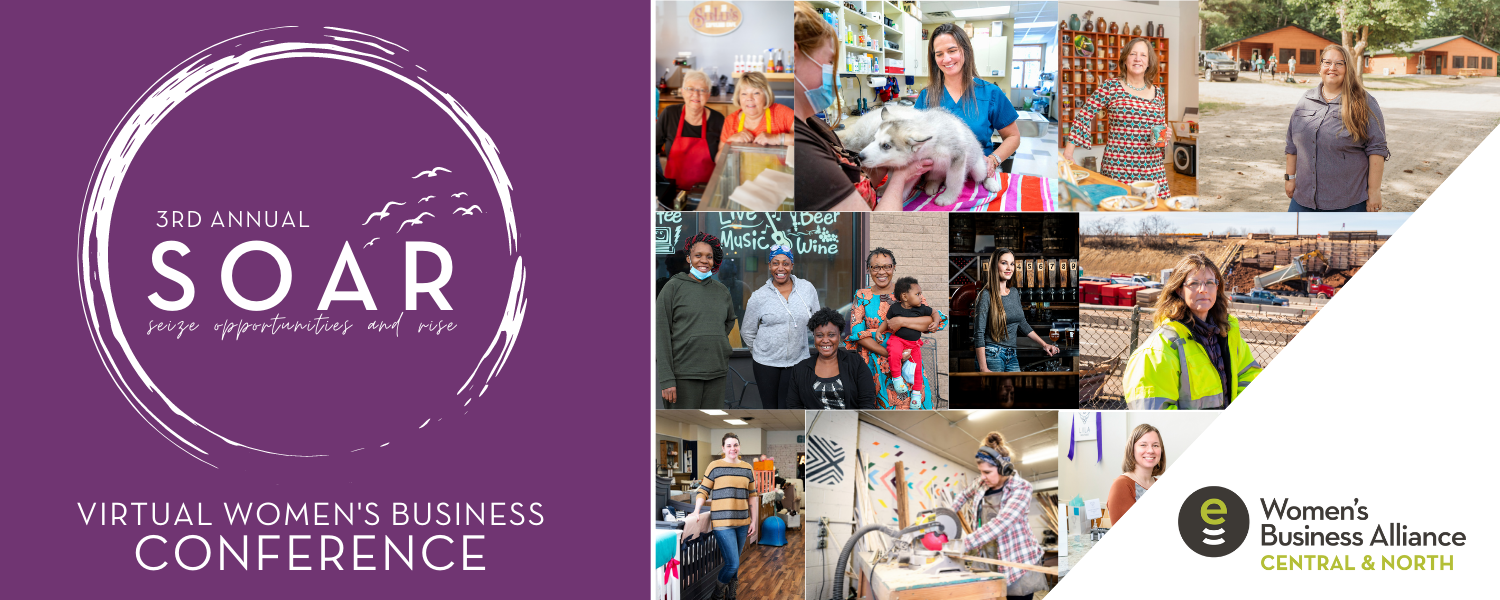 Mark Your Calendars for the 3rd Annual SOAR Conference!
November 10, 12 and 17 from 9AM - 12PM
SOAR is a conference. It is also a mindset, an action plan and a community for women business owners, entrepreneurs and leaders in our region who are taking steps to make incredible things happen.
Stay Tuned for Details Coming Soon.
The Women's Business Alliance Central and North, are certified Women's Business Centers with the Small Business Administration and a program of the Entrepreneur Fund. The Women's Business Alliance offers resources specific to women including advising and networking opportunities that support strategies for professional and business growth. Click here to learn more.