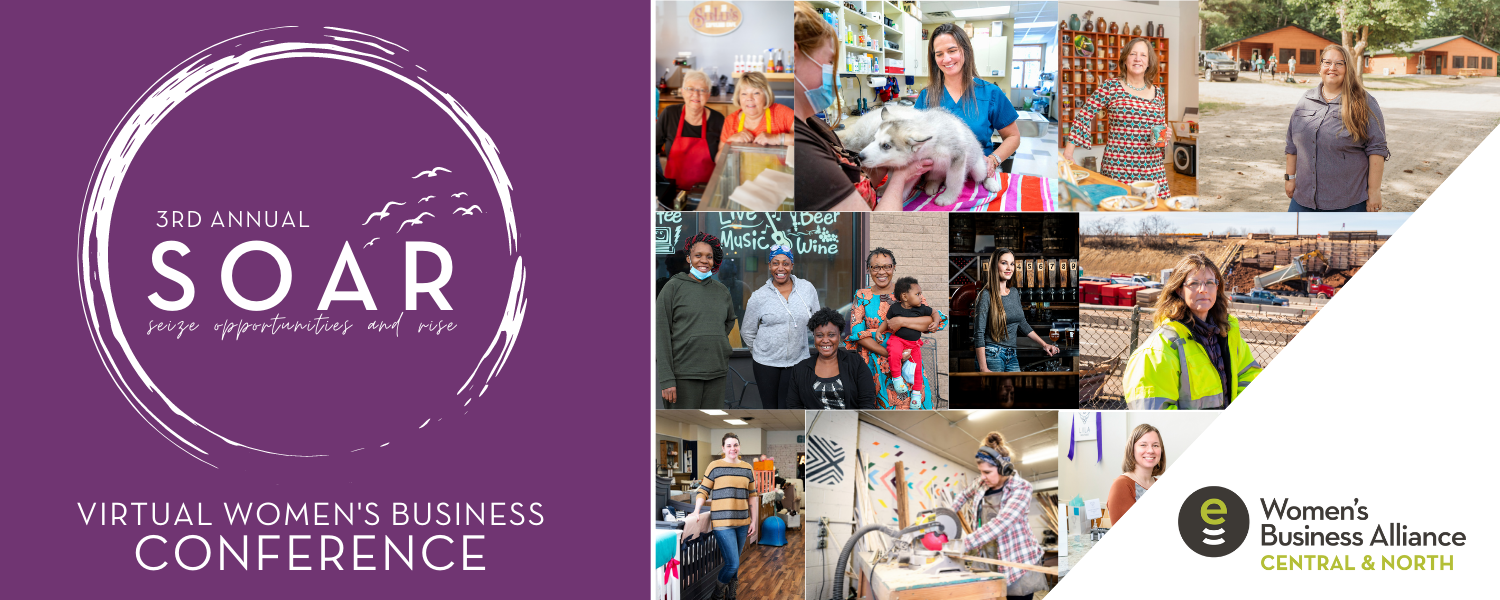 Mark Your Calendars for the 3rd Annual SOAR Conference!
November 10, 12 and 17 from 9AM - 12PM
SOAR is a conference. It is also a mindset, an action plan and a community for women business owners, entrepreneurs and leaders in our region who are taking steps to make incredible things happen.
Stay Tuned for Details Coming Soon.